Do you have a question about our Future Council programme?
Leader of the Council, Sir Albert Bore, wrote: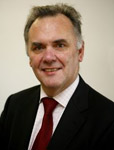 As many of you are aware, Birmingham City Council needs to adapt to meet the challenges it faces now and in the future. That's because reduced financial resources and the changing role of local government in people's lives mean that how the city council does its business needs to change significantly.
That's where Future Council comes in.
Future Council is about working in close partnerships, especially with our residents, and we need to set out clearly our vision, values, purpose and the critical outcomes we are seeking to improve for the better. You'll find lots of information about the ongoing work here http://birminghamnewsroom.com/organisation-improvement-plan/
So if you have questions about the future of Birmingham City Council, click here to put them to us. We'll try to get an answer to you as quickly as possible.
I may be the person to answer your question but if not I'll make sure the most appropriate person in the organisation provides a response.
Better still, if you've asked a question, the chances are that others are also looking for the same information, so we'll also post the Questions and Answers online to build up a new Future Council FAQs page.