Jacqui Kennedy, Acting Strategic Director of Place, warns people to be vigilant as rogue traders are becoming increasingly convincing.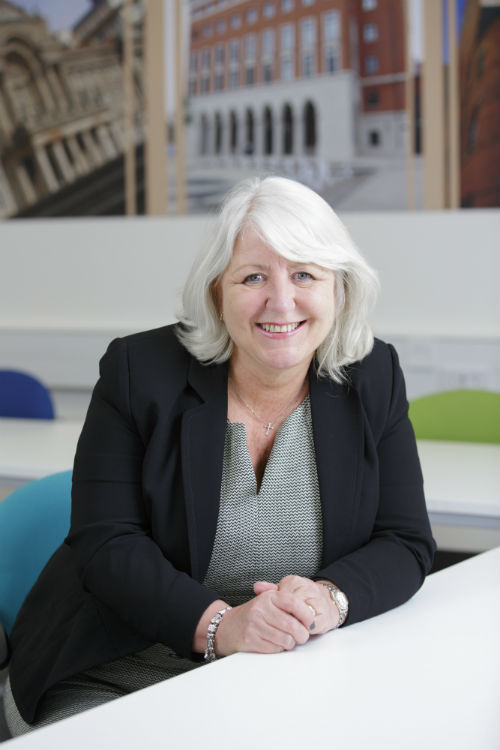 While many people look to make home improvements during the summer, be it gardening or double glazing, these are often big projects which require expert knowledge and professional workmanship.
However it can be tempting when a cold-calling trader makes an offer that sounds too good to pass up – which often turns out to be too good to be true.
While the summer months is a peak period for rogue traders to go door-to-door trying to get people to get expensive and often unnecessary work done to their properties – the continued good weather is providing them with more opportunities to exploit householders.
We are also seeing more con artists adopt a pseudo-professional guise, with liveried vans and work clothes.
So, to help you protect yourself and your 'castle', here's some tips on how to get work done responsibly, without getting ripped off.
'Doorstep crime' refers to rogue traders, who make unannounced visits to a consumer's home to carry out repairs to their property, convincing them to pay extortionate prices for substandard or incomplete work which is often unnecessary.
This is a very serious issue, but sadly incidents are often unreported for various reasons, such as embarrassment, not knowing who to contact, or even realising you have been a victim of crime.
Whether it's a gazebo, patio or driveway you're looking to install, research the work that needs to be done and get quotes from reputable contractors.  Think – would you allow a stranger calling unannounced into your home?  Ask to see their ID, and if in doubt call the company.
A list of trusted traders – verified by Trading Standards in Birmingham, Solihull and Wolverhampton areas – is available on the No Rogue Traders website – www.noroguetradershere.com – for free.
Rogue traders use a range of common 'tricks' to convince householders to have jobs done – these usually start as a 'small' repair, perhaps a roof tile has slipped or some brickwork needs repointing.
These can escalate to become 'urgent' jobs, which the householder is told is dangerous to leave in its current state, as it could cause further damage to or injury to others.
Bona fide experts do not trade on fear and intimidation – so don't be rushed into any decisions, ask for time to think about it and a contact number. Seek second opinions from other traders, neighbours and relatives if you have any concerns or doubts.
If a trader calls unsolicited, be polite but firm that you don't want any work doing there and then. If necessary, ask a friend or family member for help, or contact Trading Standards via Citizens Advice Consumer Service on 08454 04 05 06.
Contact some reputable traders to get several quotes on the work that is required, if anything, to ensure you get a fair price.
If you do enter into a contract at your home, remember you have a legal right to a 'cooling off' period, during which you can cancel a contract. So do not be pressured into making a hasty decision.  Also, you should insist the contract is on headed paper, stating the name of business, and clearly sets out your cancellation rights.
Unscrupulous traders often take advantage of this, scaring the householder into thinking the work is urgent, so that they will allow them to start work immediately and therefore waive their rights to a cooling off period.
Anyone can fall victim to a rogue trader so we need people to help us stop this sickening crime by refusing to be bullied into having shoddy, unnecessary work done, and reporting rogue traders so they can be prosecuted.
Remember: If it sounds or looks too good to be true, it probably is – so take time to make a decision.
For advice and to report rogue traders, contact Trading Standards via the Citizens Advice Consumer Service hotline on 03454 04 05 06.
More information you can visit these websites:
Birmingham Trading Standards:  www.birmingham.gov.uk/tradingstandards
No Rogue Traders Here: www.noroguetradershere.com