Anne Shaw, assistant director for transportation and connectivity, reflects on how Birmingham Cycle Revolution is gathering momentum across the city
If, like me, you were one of the many people who attended and took part in HSBC Birmingham BikeFest last weekend, you will know what a fantastic event it was and will have enjoyed the incredible atmosphere created by so many people of all ages and abilities cycling around the 2km closed circuit around our city's streets.
It was also great to see the cream of British cycling talent attending on the day in the form of Olympic champions Sir Chris Hoy, Jason Kenny and Laura Trott – with Sir Chris also endorsing Birmingham City Council's 20mph campaign to make our roads safer for all users, including cyclists.
Next year, BikeFest will be incorporated into Velo Birmingham, which in addition to the closed circuit city centre family ride, will include a 100-mile closed road sportive featuring 15,000 riders, starting in Birmingham city centre and taking in Herefordshire, Worcestershire, Staffordshire, Sandwell and Dudley before returning to Birmingham.
BikeFest is a key part of the work the council is doing through its Birmingham Cycle Revolution, which aims to make cycling an everyday way of travelling around the city over the next 20 years. We want five per cent of all trips in the city to be made by bike by 2023 and to double this again to 10 per cent by 2033. This will help make our city healthier, greener, safer and less congested.
In addition to improved cycle lanes on our city's roads, we have also worked in partnership with the Canal and River Trust on a £14 million project to improve 54km of Birmingham's canal towpaths to make them more attractive to both cyclists and pedestrians.
Recent figures show an average 37 per cent increase in the number of people using towpaths for leisure purposes and commuting since this work was carried out, showing how successful these improvements have been.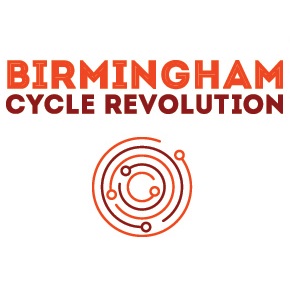 Additionally, we are also working with the Canal and River Trust to replace 250 worn out and broken lights along canal towpaths in the city centre, again as part of Birmingham Cycle Revolution. These new, brighter lights will help improve visibility along the main commuter routes into and around Birmingham and should work for 100,000 hours before they need to be replaced.
And on the subject of partnerships, we are also working with West Midlands Police on the recently launched Give Space Be Safe campaign, which aims to make motorists aware of the safe distance they need to leave when passing cyclists.
In addition to helping to develop the approach to this campaign and providing materials and advice, Birmingham Cycle Revolution also funded an educational mat used by the police to illustrate the safe distance to motorists they pull over as part of this operation, and we continue to support the police at events and enforcement sessions, helping to ensure our city's roads are safe for all users, including cyclists.
We know we still have a lot of work to do, but we are already making significant progress in terms of creating a more cycle-friendly, and ultimately more sustainable, city. We also have a great deal to look forward to as well, so these are genuinely exciting times for cycling in Birmingham.