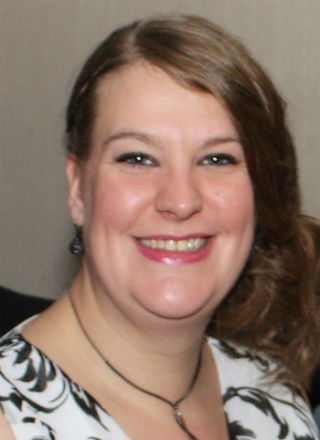 Councillor Penny Holbrook, Cabinet Member for Skills, Learning and Culture, has issued a call to arms to Birmingham as a whole in relation to the Creative Future strategy, which aims to improve access to and raise the quality of arts and culture for young people across the city. Here, she sets out the progress of the strategy so far and what still needs to be done to ensure its goals are achieved.
Over the past year Birmingham's arts and education sectors, Birmingham City Council, young people and others have been working together on something called the Creative Future strategy, Birmingham's strategy for young people the arts and culture. This is something that has existed since 2006, so why come back to it now?
Now more than ever, we need to make sure that young people of all backgrounds have access to culture and creative opportunities in this city, for so many reasons:
Because arts and culture within the day to day school life of our children is under threat and not something we can take for granted, in an education landscape that is continually shifting and fragmenting;
Because the rapidly growing creative industries of this city need talented and focused young creatives more than ever in the history of our city;
Because the ways in which young people engage with culture and creativity has changed  enormously over the past five years and we need to know that our young people can make the most of these opportunities;
Because none of us can do it alone. As a local authority we can only support our young people's creative future, if we work very closely with arts organisations, schools, colleges, youth services and, of course, young people themselves, not only in coming up with a vision but in delivering against that vision;
Because there are talented, creative young people in every corner of our youthful, hugely diverse and very dynamic city. Enthusiastic dancers, singers and artists of all ages in every one of its neighbourhoods. They are young people who love the arts for their own sake, who  are creative in more ways than even they are aware of, who want to do more, who are already shaping our city, who deserve the very best that Birmingham has to offer and who will help to make it better still in the years ahead.
Two years ago, Birmingham City Council held an event called the Youth Arts Summit, when we heard directly from young people themselves about their engagement with arts, culture and creativity in the city – what was good, what was missing, what was important, what they wanted more of.  They sent us some clear messages:
provide more support for creative young people to get into creative training and employment
provide more support for young people with disabilities
provide opportunities for young people to showcase what they can do
give them the chance to give back to their local communities
offer the means for them to influence important decisions
These recommendations and many more have directly influenced our funding priorities as a local authority, they have led to significant changes, such as extending the scope of our Creative Future strategy to include young people up to 25 years of age, and they are at the heart of the six Creative Future pledges that this city is signing up to:
All children and young people in Birmingham should have the opportunity to experience high quality arts and cultural provision as audience members, participants, creators and leaders.
All children and young people should have access to high quality cultural education in schools and other educational settings.
All children and young people should have access to and understanding of a clear progression pathway for broadening and deepening arts and cultural engagement from 0-25 years.
All children and young people should have access to high quality creative careers advice, education and guidance and support for accessing employment opportunities within the creative industries.
All children and young people should have the opportunity to receive recognition and accreditation for their achievements within the arts.
All children and young people should be able to have a meaningful voice in cultural planning and provision in Birmingham.
It is hard to argue with any of that, but the purpose of developing them collectively and declaring a strategic commitment to them is in making sure that we have something robust that we can all work towards.
And yet it is meaningless until it translates into something actually being delivered by our city for our young people – until it translates into more activities, more opportunities, wider access, and even better quality of provision. And that is what we are still striving for – through the Creative Future Working group, with many partners already on board, we are continually looking for ways to share the framework with others. We are establishing clear and measurable goals that turn the pledges into real initiatives, training programmes, festivals, funding opportunities, creative activities in schools, better communication with young people and, ultimately, more young people discovering their own creative potential and simply enjoying this city's incredible cultural life for everything it has to offer.
At the heart of the Creative Future strategy is a model that identifies four roles that young people should have the opportunity to occupy in their engagement with the arts – they are audience member, participant, creator and leader. This city believes our young people should have the chance to be active, enquiring and critical witnesses to the very best performances and exhibitions this city has to offer, to enjoy the work of their peers as enthusiastic participants, to be supported to create themselves, as young people always will, and to lead, with new ideas, imaginative solutions, optimism and belief – to progress through these roles, following whichever path is right for them, towards their own and our city's Creative Future.
The Creative Future strategy will form a very important part of Birmingham's new cultural strategy due to be launch later this year. The cultural strategy is again something that has been developed and will be delivered by the city, not just the city council. This is about facing the future, with all its challenges, in the spirit of ambition that these times demand of us.
What we want to highlight is not just what we have achieved so far but what lies ahead in the immediate future and beyond. This is also a call to arms to the city as a whole to say 'this matters, help us to deliver, collectively, in a way that will really make a difference for Birmingham's young people'.
-ENDS-