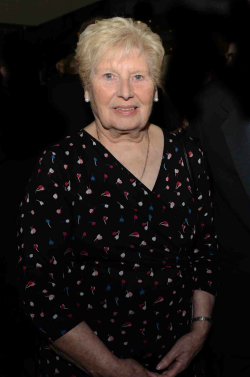 Cllr Barbara Dring, Chair of the council's Licensing and Public Protection Committee, explains how Birmingham City Council is working to ensure food businesses are fit and safe to eat in.
As part of my job, as Chair of the Licensing and Public Protection Committee, it's my responsibility to ensure the city's pubs, cafes and restaurants are not just clean and safe but that they strive to improve their standards.
And I am proud to say that – of the 7,400 or so food businesses in Birmingham – over 98 per cent are compliant with Food Standard Agency (FSA) standards – in layman's terms that means how food is handled, the condition of the building, and how it ensures food is safe.
Of course a small number (in Birmingham's case, a VERY small number) will fall short of the standards required by the FSA, and it's our role to ensure that these businesses are brought into compliance.
Much has been made in the local media recently of the number of 0 rated premises in Birmingham and what we are doing to ensure food businesses are clean, hygienic and fit to dine at.
During Full Council on Tuesday I was asked what our officers are doing to ensure premises that fail to meet the necessary high standards set by the FSA are either closed or brought up to scratch.
But first of all let's put these figures into context: There are around 7,400 food businesses operating in Birmingham – and the 127 0-rated premises reported in the Birmingham Mail represents less than two per cent of that figure.
This blog will clarify what a 0 rating means – and what our Environmental Health team are doing to improve compliance across the city.
It is important to point out that most food businesses in Birmingham operate to a good standard.
Premises which are found to be filthy, have pest infestations or any other food safety or hygiene issues on an initial inspection our officers will revisit the premises to reinspect until it achieves a satisfactory standard. This is in line with the FSA's Code of Conduct which sets out how inspections should be carried out.
In an ideal world I would like all businesses in Birmingham to be rated 3 or above and we do support food outlets and retailers to help them improve their standards.
However a 0 rating does not mean automatic closure, where improvements are needed officers will draw up an action plan of works that need to be done for the business to comply with legislation and improve their rating.
Premises will remain 0-rated until their next scheduled inspection which can be between six months and two years, depending on the level of risk to the public or how well it complies with legislation
Where food businesses do not improve and fail to comply with food hygiene and safety regulations Birmingham City Council will bring a prosecution – many of which are reported by bloggers and local news outlets including newspapers, radio and television channels.
A factsheet, which gives more information about the food hygiene inspections and ratings, can be found here.