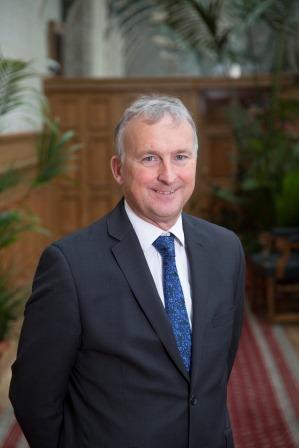 Councillor Ian Ward, Deputy Leader of Birmingham City Council, looks ahead to this weekend's British Championships and what this means for Britain's chances in Rio
The Road to Rio winds its way through Perry Barr this weekend, when the Alexander Stadium welcomes the British Championships – an event which is a firm favourite on Birmingham's sporting calendar and one which I and many others look forward to every year.
Because of our central location, we're the perfect host city for this event as the 700 athletes who'll compete this weekend come from right across Britain to take part. And this year they won't just be competing for the national title but places for the British team at the Olympic Games in Rio are also up for grabs.
The council plays a key role in staging this event, as we work in partnership with British Athletics and our staff are not only responsible for ensuring the stadium is in great condition, but we also help promote the championships and oversee the traffic management, safety and security at the event. It's a partnership that works well and it's one that I'm very proud of.
The British Championships has seen some memorable moments over the years and because it's an Olympic year we can expect to see some fierce battles as Britain's best fight for places in the team for Rio.
If you want to experience the excitement for yourself, there are a few tickets left and what's particularly great about this event is that, as tickets start at just £6 for adults, it's an affordable, family day out, which might just have the added benefit of inspiring your child to become an athlete.
In fact, there's been some great news this week, about an increase in participation in athletics in recent years. There's no doubt that this is partly due to the inspiration provided by the athletes competing at the London 2012 Olympics and we're hoping that when we stage the IAAF World Indoor Championships at the Barclaycard Arena in March 2018 we'll encourage a further increase in participation in athletics, especially across the West Midlands region, after all that's one of the reasons why we believe it's so important for Birmingham to host major sporting events.
-ENDS-