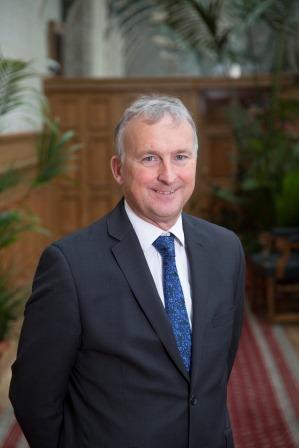 Arts groups and organisations wishing to engage with residents in Aston and Newtown can apply for grants from a £500,000 funding pot, it was announced today (14 September 2016).
Following the closure of The Drum, in Aston, earlier this year, Birmingham City Council has worked with Arts Council England and local stakeholders, to identify priorities for cultural development in both areas and agree match funding.
The grants are split into two streams: the first is to develop engagement in the arts through activities for young people and for older people, co-designed with the community.  Newly formed groups will be able to apply for grants of £2,000 to £4,000 while established organisations can bid for funding between £20,000 and £100,000.
The second is to develop opportunities for black and minority ethnic creative entrepreneurs and producers. This will be through one award of £125,000 to an established organisation or consortium to support local groups in developing their skills and networks, and a further £25,000 award for helping them to grow capacity for the future.
The Drum closed on 30 June 2016, following the liquidation of Newtown Cultural Projects Ltd, and Birmingham City Council is in the process of seeking a new tenant for the premises in Aston.
Cllr Ian Ward, Deputy Leader of Birmingham City Council, said: "I am delighted that following discussions with local stakeholders about how best to support arts activity in the Newtown and Aston community, Birmingham City Council and Arts Council England are joining together to offer funding for projects in the local area.

"This scheme has the potential to support artists and audiences and to grow organisations for the future, which will diversify the city's cultural offer and ensure it continues to be relevant to residents.

"I hope this will help build a strong foundation for future arts activity in Aston and Newtown, as well as providing partnership opportunities with other cultural companies, community groups, artists and audiences in the city. I am particularly pleased this will support black and minority ethnic artists, creators and entrepreneurs to develop as cultural leaders in Birmingham."

Peter Knott, Area Director, Arts Council England, said: "The Arts Council's ambition is to create more opportunities for people to access art and culture in the places they live, which is why we're working closely with Birmingham City Council on plans to support cultural development in the Aston and Newtown areas of the city.

"This joint funding presents a great opportunity for residents, communities and businesses to come together to be ambitious and creative, shaping the future of art and culture locally.  It will open up new opportunities that we hope will become a firm foundation for future success, supporting emerging leaders to become established, and giving artists – particularly from black and minority ethnic backgrounds – the investment they need to produce work that can be enjoyed by people in Birmingham and beyond."
Applications for these time-limited, specific grants – which are available to new, emerging groups as well as established organisations – will close on 10 October 2016.
All applicants must be able to demonstrate a 20 per cent contribution from other sources and satisfy the criteria for funding.
Further information can be found on the Birmingham Culture website: http://birminghamculture.org/culture-on-our-doorstep/aston-and-newtown-arts-commissioning-201618
ENDS