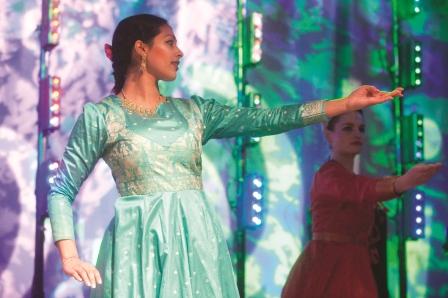 Diwali will be celebrated in Birmingham with a free indoor event on Sunday, November 8.
Organised by the Hindu Council of Birmingham, with the support of Birmingham City Council, the celebrations take place at the New Bingley Hall, in Hockley Circus, from 12pm to 6.45pm.
Hosted by Sukhi Bart, the event will be headlined by Dr Zeus, PBN and Jayden, while there will also be dance performances from Gabhu Panjab De, Aspire Dance and Socharo Dance and more. There will also be an exhibition area with more than 50 exhibitors.
The event begins with an opening ceremony at 12pm, with the mela, food court and entertainment beginning at 12.30pm. A closing ceremony takes place from 6pm to 6.30pm, followed by a Diwali fireworks spectacular from 6.30pm to 6.45pm.
This year's celebration will also be raising awareness and fund-raising for two charities – Acorns and Sewa UK.
-ENDS-