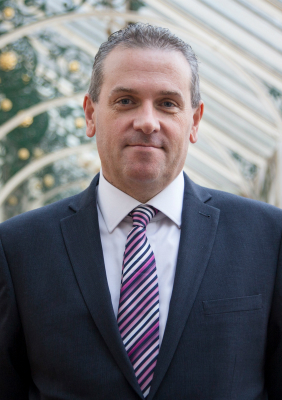 Cllr John Clancy today welcomed positive Government comments about Birmingham City Council's progress, but warned: "There is still a lot of hard work to be done to show we're back on track and I'm determined to up the pace of change."
The new City Council leader will appear before the Birmingham Independent Improvement Panel at a public meeting on Monday 14 December, as the council's progress 12 months on from the Kerslake Report is assessed.
And he is heartened by encouraging comments from Secretary of State for Communities and Local Government, Greg Clark, in today's Birmingham Post that follow Kerslake's recent assessment that Birmingham is 'making progress on all the fronts.'
Clark told the Post: "Birmingham is improving. The letter from John Crabtree and his fellow commissioners said that.
"They had been concerned about the political leadership of the council and the pace of change there, but obviously that was before the change of leadership. So they are going to write to me again in January to comment about how things are going.
"I think it's fair to reflect that they did have positive things to say about the administrative improvements in the council, that it was heading in the right direction.
"I certainly am hopeful that John Clancy will do what he's told me he intends to do, which is to implement the Kerslake recommendations with vigour."
Welcoming the comments , Cllr Clancy said: "One of my first tasks as leader has been to convince Government that we can step-up the pace to deliver the changes set out in the Kerslake Review. That's why I've already had a very constructive meeting with Greg Clark MP, and Lord Heseltine.
"I assured them of my commitment to making Birmingham City Council a more outward looking organisation – one that can work more closely and collaboratively with partner organisations from the grassroots up.
"Let's face it, we're under the spotlight like never before here in Birmingham and we have to show that we understand, and indeed, embrace the need for change.
"The Kerslake Review was a wake-up call and, while progress has undoubtedly been made in the last 12 months, there is still a lot of hard work to be done to satisfy the Birmingham Independent Improvement Panel.
"So I look forward to appearing before the Panel on Monday.  I've already met chair John Crabtree and vice chair Frances Done to reassure them of my determination to deliver the changes set out in the Kerslake Review."
Monday's Birmingham Independent Improvement Panel meeting (12-2pm) will be webcast live here: http://www.birmingham.public-i.tv/core/portal/home