Birmingham City Council and the Homes and Communities Agency (HCA) have selected Trebor Developments to bring forward the first speculative industrial facility at the Advanced Manufacturing Hub (AMH) in Aston, Birmingham.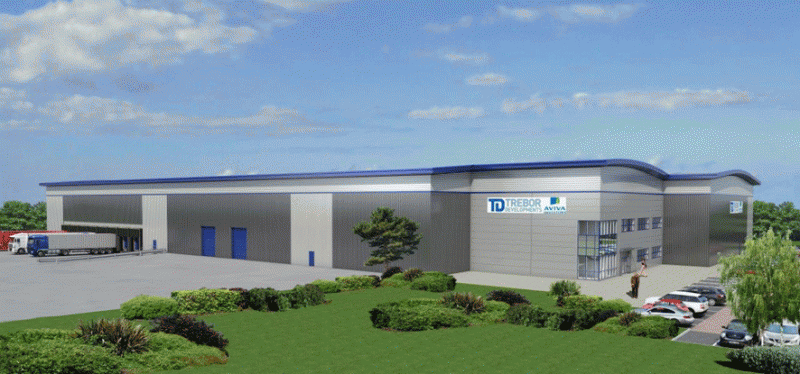 Working in conjunction with funding partner Aviva Investors, Midlands-based Trebor will develop a new 94,500 sq ft (8,779 sq m) premises known as 'Apollo' on a 4.7 acre (1.9 hectare) site. As part of the AMH, the land benefits from a Local Development Order which grants planning consent for manufacturing, light industrial and R&D use without the need for a conventional application. Fast track development will allow the building to be completed before the end of the year.
HydraForce Hydraulics was the first occupier to commit to the AMH in 2014, with more than 500 staff now based there at its 120,000 sq ft (11,148 sq m) European headquarters. Additionally, global tool manufacturer Guhring is developing a 50,000 sq ft (4,645 sq m) factory at the site which will accommodate R&D and full manufacturing process upon completion in January 2017.
Councillor John Clancy, leader of Birmingham City Council, comments: "I am delighted that Trebor and Aviva have chosen to invest at the Advanced Manufacturing Hub. The investment illustrates the confidence in Birmingham's advanced manufacturing sector and also demonstrates my commitment to deliver growth and regeneration in areas outside of the city centre."
Bob Tattrie, managing partner of Trebor Developments, adds: "We are delighted to have been selected to bring forward this outstanding site which is centrally located in Birmingham and also to be working in partnership with our funding partner, Aviva, and public sector partners, the HCA and Birmingham City Council. The delivery of this large, fast-track industrial manufacturing premises adds to a range of other industrial schemes which Trebor is delivering across the Midlands to meet the growing demand for quality manufacturing premises."
Will Hutchinson, associate director at Aviva Investors, adds: "This site represents an excellent opportunity to deliver a high quality manufacturing property to the market in an accelerated timescale. We are excited by the growth prospects in Birmingham and believe this property will attract a good quality tenant resulting in more jobs for the local area."
Charles Spicer, industrial director at Savills, adds: "As the first speculative development at the AMH, this is a major milestone. The investment will create more jobs for the area and further enhance this successful regeneration project."
Trebor and Aviva have jointly instructed Savills and Cushman & Wakefield as the letting agents for Apollo. Lisa McGinn, partner at Browne Jacobson's Birmingham Office, acted for the HCA in this deal.
-ends-
For further information, please contact:
Charles Spicer, Savills Tel: 0121 634 8407
Ashley McKeown, Savills press office Tel: 020 7409 8884
Trebor Developments LLP Tel: 0121 222 5480
info@trebordevelopments.co.uk