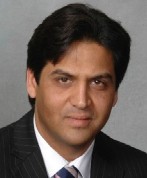 The first refugees to be accommodated in Birmingham as part of the Syrian Vulnerable Persons Relocation (VPR) scheme have arrived in the city.
Nine people arrived last night (Wednesday); they comprise a family of four, a couple and three individuals.
Councillor Shafique Shah, cabinet member for inclusion and community safety, said: "What is happening in Syria is a human catastrophe and it is only right that we play our part in offering shelter and a new life to people who are fleeing for their lives.
"Birmingham has a proud history of welcoming people from around the world and the package of support given to us by the government will allow us to work with partners – such as Refugee Action – to help ensure these people are settled and will be able to integrate into the city and start a new life."
Stephen Hale, chief executive of Refugee Action, said: "Refugee Action is delighted to be working with the British Red Cross, Freedom from Torture, Spring Housing and Birmingham City Council to welcome Syrians arriving in Birmingham this week.
"Drawing on over 30 years' experience, Refugee Action believes that fostering independence among refugees is the key to effective and sustainable resettlement.  Initially, we will support families and individuals to navigate practicalities that others might take for granted like registering with their local GP and enrolling children in to local schools. Longer term, and in partnership with local groups and other charities, we will empower refugee families and individuals to properly integrate within their local communities; enabling them to rebuild their lives in dignity. This work includes helping clients to understand the job market and identify employment opportunities, signposting them to services which will help them overcome trauma and helping them to enrol on language courses."
-ENDS-
Notes to editors:
1. The Syrian VPR scheme prioritises those in the greatest need who cannot be supported effectively in the region by giving them protection and support in the UK. The scheme prioritises people requiring urgent medical treatment, survivors of torture and violence, and women and children at risk. All applicants are subject to the usual immigration checks and screening prior to a visa being granted. Those with a criminal past or links to war crimes or extremism are excluded from the scheme.
2. Those accepted under the VPR Scheme are granted humanitarian protection giving them leave to remain for five years with full access to employment and public funds and rights to family reunion comparable to refugees. They are required to enrol their biometrics in order that a Biometric Residence Permit can be issued. At the end of five years if they have not been able to return to Syria, they may be eligible to apply for settlement in the UK. Settlement may be refused if the person is convicted of a criminal offence during their leave and will be refused if they pose a danger to the public, or to national security. Leave to remain can also be curtailed if such evidence comes to light during the initial five-year period. Settlement can also be revoked if evidence emerges after it has been granted.