School admission numbers for the academic year 2017/18 are to go before cabinet for approval.
Following consultation, a report will ask cabinet to approve admission numbers for all local authority-controlled schools, and to note admission numbers for academies and free schools.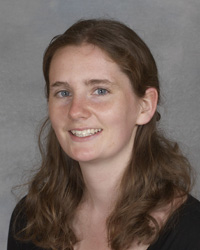 While academy trusts and governing bodies set admission arrangements and oversubscription criteria for academies, free schools and voluntary aided schools, the council's school admissions service co-ordinates all admissions arrangements.
During the consultation process, a small number of responses were received from parents in Sutton, with the suggestion that schools declare how many siblings are expected in the following year's intake, as this will affect the remaining places available.
Councillor Brigid Jones, cabinet member for children's services, said: "Publishing the number of siblings expected for every intake is a really good idea, as it will give parents some guidance as to places that will be available.
"We will therefore be asking schools to write to all parents and carers who have children already at school, each summer term, to establish how many siblings will be joining the school in the following September. This information should then be available to parents and carers during open sessions in the autumn term prior to submitting preferences in the offer year.
"I know submitting preferences can be a difficult time for parents, and we simply can't accommodate everyone's first preference, but we will listen to feedback and take on board feasible and helpful suggestions that will make this process that little bit easier."
The report admission numbers are:
Reception: 8,565 local authority and voluntary controlled; 2,955 foundation and voluntary aided; 5,190 academy and free.
Year 3 (primary): 1,410 local authority and voluntary controlled; 276 foundation and voluntary aided; 360 academy.
Secondary: 2,579 local authority and voluntary controlled; 2,942 foundation and voluntary aided; 8,679 academy and free.
Year 10 (14-19): 345 academy.
The report will go to cabinet on Tuesday 16 February.